Skip the Global Navigation and access the text.

Start the body text.
Search destination
Page: 1/1
1
A hall located in JR Shimizu Station East Exit, used for concerts and theatrical group performances.
Open the contents
Hours open: Tuesday Wednesday Thursday Friday Saturday Sunday Holiday 9:00 - 22:00
Regular holiday: Monday, New Years The following weekday if Monday is a holiday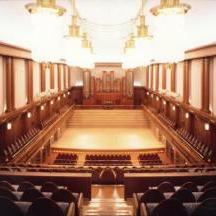 2
AOI opened in May 1995 as a place to carry the promising music culture of Shizuoka. The 618-seat sh...
Open the contents
Hours open: Tuesday Wednesday Thursday Friday Saturday Sunday 9:00 - 21:30
Regular holiday: Monday, New Years