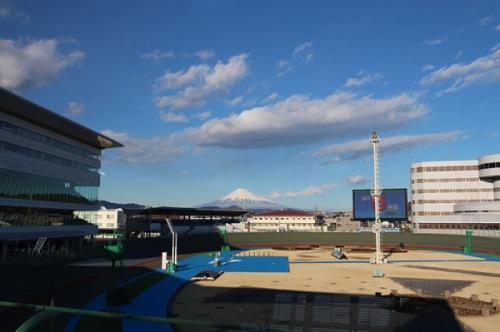 Shizuoka Keirin Bicycle Race Track

Shizuoka Keirin-jo
A velodrome where Mt. Fuji can be seen. You can hold races or watch races held in different areas on the large screen on mainly Saturdays, Sundays, and holidays.
Address
#422-8021 2-9-1, Oshika, Suruga-ku
Fee
Adult: Free
Child: Free

Fee (discounts)
Off-course admission is free. Minors may not buy or receive betting tickets. Royal rooms (2000 yen per person) available.
Hours open
Please check the event schedule on the Shizuoka Keirin Race Track Official Website.
Estimated time required
180 minutes
Parking
Standard-sized car: 2254 cars

Transportation
Free shuttle bus service from Shizuoka Station South Exit, Higashi Shizuoka South Exit, and other areas.
About 15 minutes by car from Tomei "Shizuoka Interchange"