A scenic location representing paradise city.
Mihonomatsubara pine tree grove
Mihonomatsubara pine tree grove represents "Sumpu" Shizuoka City and is located on the Miho peninsula which forms the Port of Shimizu. It is also the place where the Hagoromo Legend took place.

From olden days, this land has inspired its admirers to create poems and paintings. When you visit, you may personally experience that special feeling and, perhaps, also believe that the legend of the descending celestial maiden could actually be true. The Hagoromo-no-Matsu has always fascinated visitors with the breath-taking natural beauty of the beach looking up at Mt Fuji.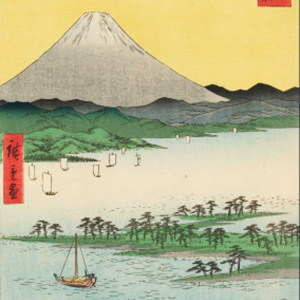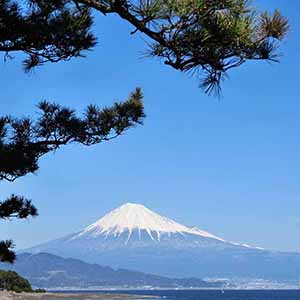 Photo Tour