A port where the beautiful Mt. Fuji can be seen.
Shimizu Port
The combination of Japan's highest, Mt Fuji, and its deepest, Suruga Bay, has created Japan's most beautiful scenery. It is a landscape resembling paradise and adored by people from time immemorial. You can fully enjoy this landscape by visiting Shimizu Port.

There are many locations in and around Shimizu Port from which you can take the very best pictures. So many, in fact, that you might feel the need for more camera battery and memory storage. But remember, even a single photo can become your own masterpiece.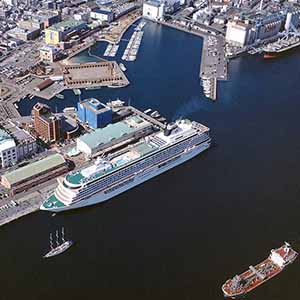 Photo Tour