Enjoy this superb view to your heart's content.
Nihon-daira as Japan's #1 View
Nihon-daira is a 300m high mountain which is surrounded by the plains area of Shizuoka City. It has been hailed as "Japan's #1 View" and provides wonderful views from its summit of Mt Fuji and Shimizu Port.

On clear days, the supreme figure of Mt Fuji can be seen in the morning, noon and evening.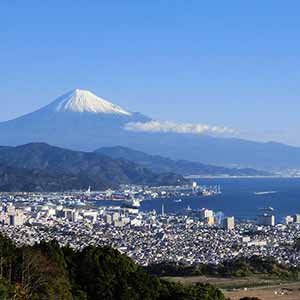 Photo Tour